19 April 2019
World's only floating nuclear power unit to begin commercial operations in Russia
After a series of successful and comprehensive tests, including on its twin KLT-40 reactor system, the unique floating nuclear power unit (FPU) "Akademik Lomonosov" is ready to start commercial operations.
The FPU's reactors, No.1 and No.2, were successfully brought up to 100% capacity on the March 31. These tests confirmed the operational stability of the main and auxiliary equipment of the FPU, as well as the automatic process control systems.
The Director General of Rosenergoatom (Rosatom's energy division), Andrei Petrov, explained that based on the results of these tests acceptance certificate for the FPU would now be issued by authorities with a view of operating license to be granted in July.
At the same time, onshore and hydraulic structures for the floating nuclear power plant (FNPP), as well as infrastructure ensuring the transmission of electricity to the local grid and heating for the city's network, are scheduled to be completed by the end of this year in Pevek (Chukotka, Russia). Current engineering work is running to plan.
The FPU is scheduled to be towed to the Port of Pevek during the 2019 summer shipping where it will operate as part of a floating nuclear power plant, replacing the outgoing capacities of the Bilibino NPP and the Chaunskaya CHPP. It is expected to be connected to the power grid in December 2019.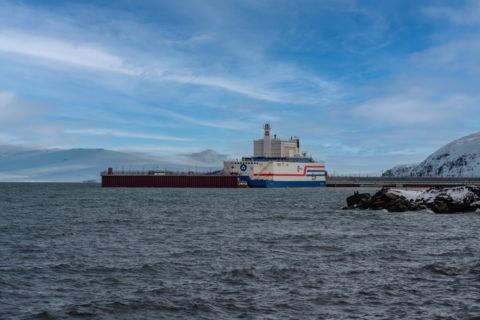 12 October 2021
12 October 2021 – Rosatom's floating nuclear power plant in the Russian city of Pevek has been visited by a public expedition for the very first time. Led by Alexey Yekidin, a leading researcher at the Institute of Industrial Ecology of the Ural Branch of the Russian Academy of Sciences, the expedition united ecologists, academics, and representatives of public associations.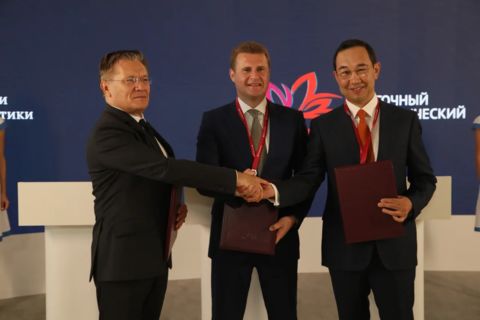 7 September 2021
On September 3, 2021, on the sidelines of the Eastern Economic Forum, the Ministry for the Development of the Russian Far East, the Republic of Sakha (Yakutia) and ROSATOM have signed an agreement to implement a carbon-free nuclear generation project.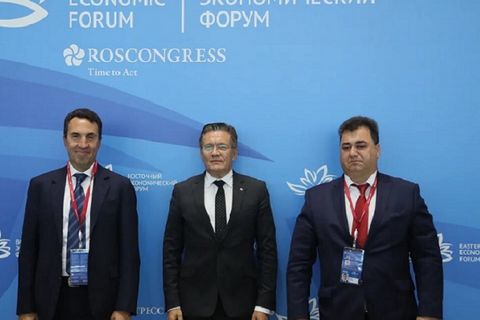 7 September 2021
3 September 2021 – ROSATOM-subsidiary FSUE Atomflot and Kaz Minerals-controlled GDK Baimskaya LLC signed a preliminary agreement on the supply of electricity for the operation of the Baimsky mining and processing plant – the largest copper and gold project (in terms of estimated reserves) in the post-Soviet space. The agreement was signed in Vladivostok in the framework of the Eastern Economic Forum, as part of a comprehensive investment plan for the development of the Baimskaya ore zone.