19 April 2019
World's only floating nuclear power unit to begin commercial operations in Russia
After a series of successful and comprehensive tests, including on its twin KLT-40 reactor system, the unique floating nuclear power unit (FPU) "Akademik Lomonosov" is ready to start commercial operations.
The FPU's reactors, No.1 and No.2, were successfully brought up to 100% capacity on the March 31. These tests confirmed the operational stability of the main and auxiliary equipment of the FPU, as well as the automatic process control systems.
The Director General of Rosenergoatom (Rosatom's energy division), Andrei Petrov, explained that based on the results of these tests acceptance certificate for the FPU would now be issued by authorities with a view of operating license to be granted in July.
At the same time, onshore and hydraulic structures for the floating nuclear power plant (FNPP), as well as infrastructure ensuring the transmission of electricity to the local grid and heating for the city's network, are scheduled to be completed by the end of this year in Pevek (Chukotka, Russia). Current engineering work is running to plan.
The FPU is scheduled to be towed to the Port of Pevek during the 2019 summer shipping where it will operate as part of a floating nuclear power plant, replacing the outgoing capacities of the Bilibino NPP and the Chaunskaya CHPP. It is expected to be connected to the power grid in December 2019.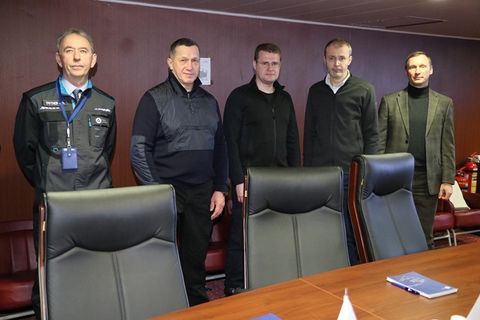 15 April 2021
On April 5, 2021, Yuri Trutnev, representative of the Russian president in the Far Eastern district paid visit to the northernmost city of Russia – Pevek (Chukotka Autonomous District). Roman Kopin, the governor of the district, and Pevek authorities accompanied the representative.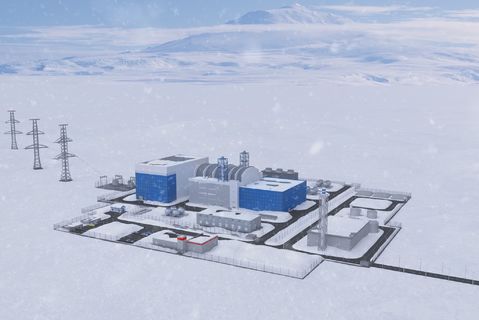 24 December 2020
On 23 December 2020, ROSATOM and the Government of the Republic of Sakha (Yakutia) signed an agreement on electric power tariff formation principles for the small modular reactor (SMR) power plant construction project with RITM-200 reactors in Ust-Kuyga, Ust-Yansky District, Russia.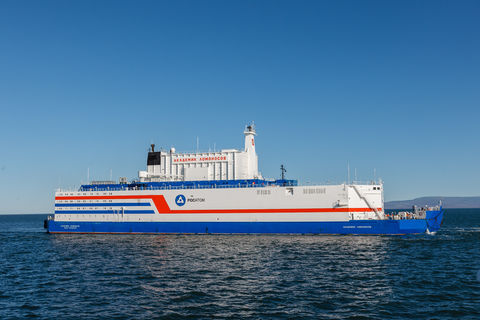 29 October 2020
In October, the Akademik Lomonosov, built by the State Atomic Energy Corporation "Rosatom", received the prestigious Asian Power Awards, becoming the best nuclear power plant of the year.