2 October 2018
The Akademik Lomonosov completed charging its nuclear reactors with fuel
The Baltijskiy Zavod specialists completed loading nuclear fuel into the second of two reactors – the portside reactor – of the world-only floating nuclear power plant 'Akademik Lomonosov', which is based on the site of FSUE Atomflot (a ROSATOM's subsidiary) in Murmansk.
Thus, the second stage of preparing the FNPP to the first criticality has been completed.
Head of the Directorate for building and operation of the floating nuclear co-generation power plant Vitaly Trutnev noted: "We plan to complete all final process operations at the facility before the end of this year. By now, specialists have completed one of the major tasks, i.e. the loading of nuclear fuel in reactors No.1 and No.2 of the plant. The next key stage will be their first criticality in October – November this year after the corresponding permit is received from Rostechnadzor. Then, the integrated birth trials will follow, which are necessary before the reactor is brought to design capacity."
In 2019, FNPP will be towed to the seaport of the city of Pevek (Chukotka Autonomous District). At the present time, necessary construction of coastal infrastructure, hydraulic structures and on-shore site is being carried out. These facilities are called for to ensure safe riding and receipt of the energy bridge from it in the place of electric connections and energy release to the shore. It is planned to start operating FNPP in Pevek to replace phasing out capacities of Bilibino NPP and Chaunskaya Co-Gen Plant and become the baseline power generation facility in Chukotka.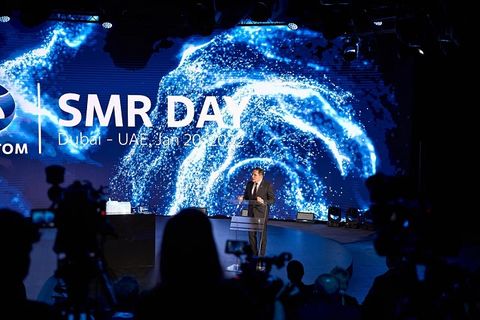 21 January 2022
20 January 2022, Dubai, UAE – ROSATOM, a global technological leader, has hosted Small Modular Reactors Day, the key event of its 'Breakthrough Technologies for a Sustainable Future' programme at EXPO 2020, which is currently taking place in Dubai.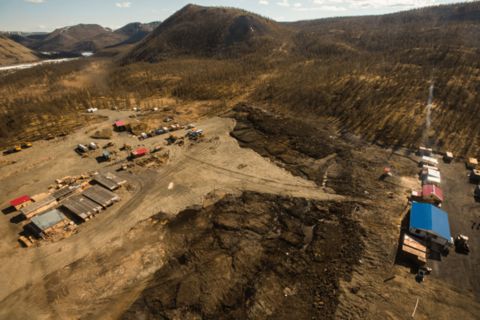 20 January 2022
At Expo 2020 Dubai, which hosted the Russian Day of Small Modular Reactor Nuclear Power Plants on January 20, 2022, Rusatom Overseas JSC (a company of ROSATOM) and PJSC Seligdar signed an Agreement on the Supply and Consumption of Energy Generated by a Small Modular Reactor Nuclear Power Plant (SMR NPP) to develop the Kyuchus gold deposit in Ust-Yanskiy and Verkhoyanskiy districts of the Republic of Sakha (Yakutia).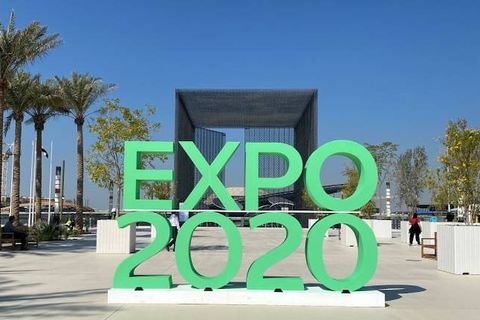 20 January 2022
On the sidelines of Expo 2020 in Dubai, where on 20 January 2022 Russian nuclear SMR technology was presented, ROSATOM and the Ministry of Energy and Industry of the Kyrgyz Republic signed the Memorandum of Cooperation on the construction of small modular reactor nuclear power plants.