2 October 2018
The Akademik Lomonosov completed charging its nuclear reactors with fuel
The Baltijskiy Zavod specialists completed loading nuclear fuel into the second of two reactors – the portside reactor – of the world-only floating nuclear power plant 'Akademik Lomonosov', which is based on the site of FSUE Atomflot (a ROSATOM's subsidiary) in Murmansk.
Thus, the second stage of preparing the FNPP to the first criticality has been completed.
Head of the Directorate for building and operation of the floating nuclear co-generation power plant Vitaly Trutnev noted: "We plan to complete all final process operations at the facility before the end of this year. By now, specialists have completed one of the major tasks, i.e. the loading of nuclear fuel in reactors No.1 and No.2 of the plant. The next key stage will be their first criticality in October – November this year after the corresponding permit is received from Rostechnadzor. Then, the integrated birth trials will follow, which are necessary before the reactor is brought to design capacity."
In 2019, FNPP will be towed to the seaport of the city of Pevek (Chukotka Autonomous District). At the present time, necessary construction of coastal infrastructure, hydraulic structures and on-shore site is being carried out. These facilities are called for to ensure safe riding and receipt of the energy bridge from it in the place of electric connections and energy release to the shore. It is planned to start operating FNPP in Pevek to replace phasing out capacities of Bilibino NPP and Chaunskaya Co-Gen Plant and become the baseline power generation facility in Chukotka.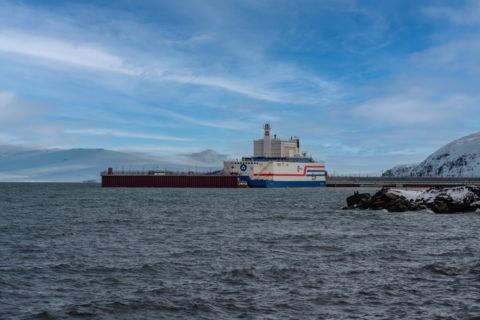 12 October 2021
12 October 2021 – Rosatom's floating nuclear power plant in the Russian city of Pevek has been visited by a public expedition for the very first time. Led by Alexey Yekidin, a leading researcher at the Institute of Industrial Ecology of the Ural Branch of the Russian Academy of Sciences, the expedition united ecologists, academics, and representatives of public associations.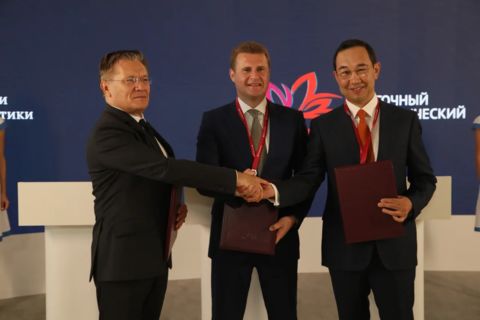 7 September 2021
On September 3, 2021, on the sidelines of the Eastern Economic Forum, the Ministry for the Development of the Russian Far East, the Republic of Sakha (Yakutia) and ROSATOM have signed an agreement to implement a carbon-free nuclear generation project.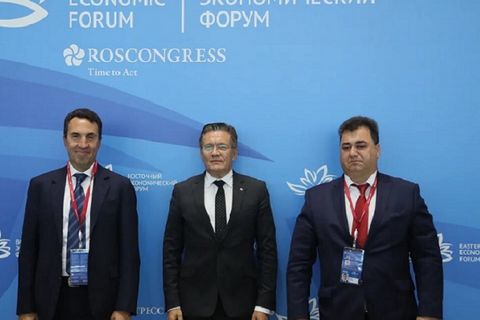 7 September 2021
3 September 2021 – ROSATOM-subsidiary FSUE Atomflot and Kaz Minerals-controlled GDK Baimskaya LLC signed a preliminary agreement on the supply of electricity for the operation of the Baimsky mining and processing plant – the largest copper and gold project (in terms of estimated reserves) in the post-Soviet space. The agreement was signed in Vladivostok in the framework of the Eastern Economic Forum, as part of a comprehensive investment plan for the development of the Baimskaya ore zone.