23 August 2019
First-of-a-kind floating nuclear power unit Akademik Lomonosov leaves Murmansk for Pevek
The world's only floating power unit (FPU) Akademik Lomonosov set sail for its final destination of Pevek, Chukotka, in Russia's Far East, where it will provide a stable supply of clean energy.
Rosatom Director General Alexey Likhachev gave the signal for the Akademik Lomonosov to set sail and said, "This is a momentous occasion for our company and for the Chukotka region. Today the Akademik Lomonosov begins its journey to Pevek, where it will guarantee clean and reliable energy supplies to people and businesses across the region. This amounts to a significant contribution to creating an Arctic future that is both sustainable and prosperous."
During the ceremony, the operating company Rosenergoatom was awarded a Russian Book of Records certificate confirming Akademik Lomonosov's status as the world's northernmost nuclear installation. Upon completing the 4,700 km journey to Pevek, the floating nuclear power unit will become a central part of the region's power supply. There, it will operate as part of a floating nuclear power plant, replacing the outgoing capacities of the Bilibino NPP and the Chaunskaya CHPP.
The FNPP project is one of the most promising branches of small nuclear power reactors on the market today. It is especially suited to very remote areas and island states that require stable, green sources of energy. So far, significant interest in Rosatom's FNPP technology has come from the Middle East, North Africa, and South-East Asia. Rosatom is currently working on second-generation FPUs, i.e. Optimized Floating Power Units (OFPUs), which will be built in a series and be available for export.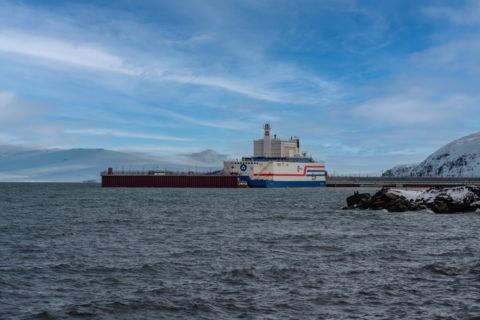 12 October 2021
12 October 2021 – Rosatom's floating nuclear power plant in the Russian city of Pevek has been visited by a public expedition for the very first time. Led by Alexey Yekidin, a leading researcher at the Institute of Industrial Ecology of the Ural Branch of the Russian Academy of Sciences, the expedition united ecologists, academics, and representatives of public associations.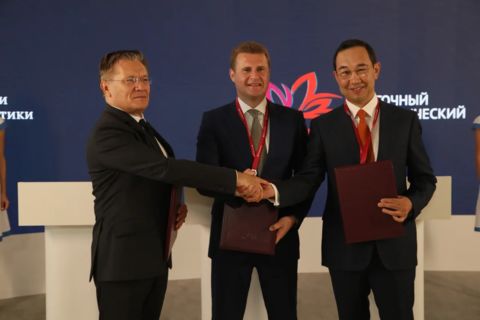 7 September 2021
On September 3, 2021, on the sidelines of the Eastern Economic Forum, the Ministry for the Development of the Russian Far East, the Republic of Sakha (Yakutia) and ROSATOM have signed an agreement to implement a carbon-free nuclear generation project.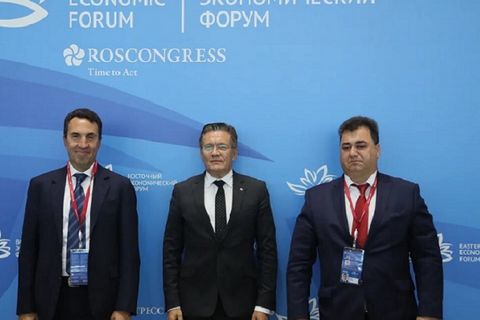 7 September 2021
3 September 2021 – ROSATOM-subsidiary FSUE Atomflot and Kaz Minerals-controlled GDK Baimskaya LLC signed a preliminary agreement on the supply of electricity for the operation of the Baimsky mining and processing plant – the largest copper and gold project (in terms of estimated reserves) in the post-Soviet space. The agreement was signed in Vladivostok in the framework of the Eastern Economic Forum, as part of a comprehensive investment plan for the development of the Baimskaya ore zone.