28 June 2019
Floating nuclear power plant Akademik Lomonosov has received an operating license
Rosenergoatom JSC (part of the Power Division of ROSATOM) has obtained a license to operate nuclear installation of the floating nuclear power plant (FNPP) The Akademik Lomonosov for 10 years, until 2029.
The license was issued by the Federal Environmental, Industrial and Nuclear Supervision Service (Rostechnadzor).
​General Director of Rosenergoatom Concern JSC Andey Petrov noted: "Getting the FNPP operating license is a result of the complex longstanding work to develop a unique nuclear facility. This will allow to start transporting FNPP to the seaport of Pevek late this August followed by tests and commissioning of the floating nuclear co-generation plant late 2019."
The builder (Baltijskiy Zavod JSC) is expected to hand over FNPP to the customer (Rosenergoatom Concern JSC) before the end of June. In Pevek, before the end of this year, it is planned to complete FNPP on-shore and hydraulic structures as well as infrastructure which will provide for transmission of electricity to the power grids of Chukotenergo and heat to the heat supply lines of the city.​
It is expected that FNPP will release first kilowatt-hours of electricity in December 2019. In future, FNPP should replace generating capacities of Chaun-Bilibino Energy Hub – Chaun TPP in Pevek and Bilibino NPP in the city of Bilibino. FNPP placed in Pevek will create conditions for expedite socioeconomic development of Chaun Municipality and Chukotka as a whole. Besides, FNPP will become one of key infrastructure elements under the program of development of the Northern Sea Route.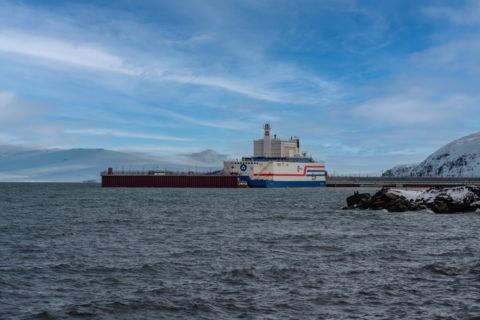 12 October 2021
12 October 2021 – Rosatom's floating nuclear power plant in the Russian city of Pevek has been visited by a public expedition for the very first time. Led by Alexey Yekidin, a leading researcher at the Institute of Industrial Ecology of the Ural Branch of the Russian Academy of Sciences, the expedition united ecologists, academics, and representatives of public associations.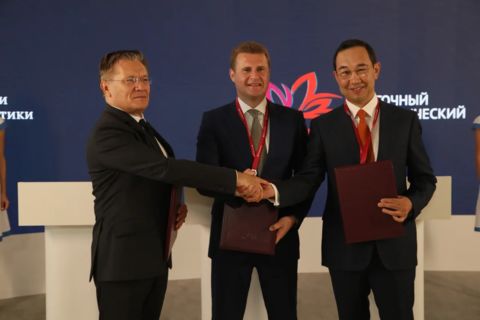 7 September 2021
On September 3, 2021, on the sidelines of the Eastern Economic Forum, the Ministry for the Development of the Russian Far East, the Republic of Sakha (Yakutia) and ROSATOM have signed an agreement to implement a carbon-free nuclear generation project.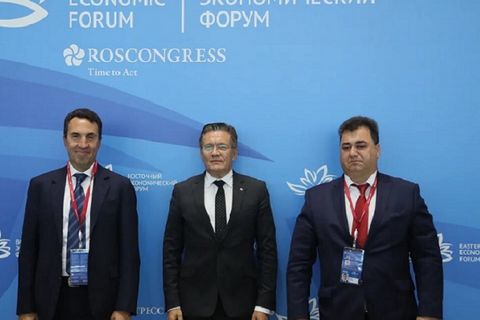 7 September 2021
3 September 2021 – ROSATOM-subsidiary FSUE Atomflot and Kaz Minerals-controlled GDK Baimskaya LLC signed a preliminary agreement on the supply of electricity for the operation of the Baimsky mining and processing plant – the largest copper and gold project (in terms of estimated reserves) in the post-Soviet space. The agreement was signed in Vladivostok in the framework of the Eastern Economic Forum, as part of a comprehensive investment plan for the development of the Baimskaya ore zone.