15 April 2021
Floating NPP to Begin Heating Host Town of Pevek by Late 2021
On April 5, 2021, Yuri Trutnev, representative of the Russian president in the Far Eastern district paid visit to the northernmost city of Russia – Pevek (Chukotka Autonomous District). Roman Kopin, the governor of the district, and Pevek authorities accompanied the representative.
Yuri Trutnev visited the floating nuclear power plant (FNPP), where he met with the director of the station Vitaly Trutnev. The director made a presentation on the FNPP, its key objectives, results and performance indicators.
Vitaly Trutnev noted that as a result of the replacement and construction of new heat supply networks, Pevek would switch to a closed heat supply system from the floating nuclear power plant by the end of October 2021.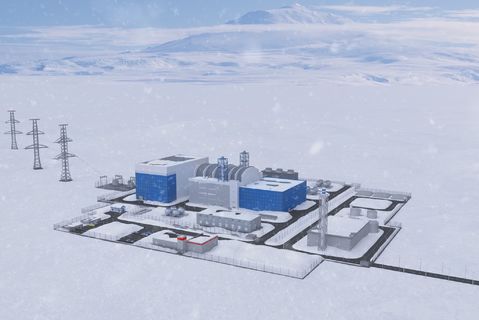 24 December 2020
On 23 December 2020, ROSATOM and the Government of the Republic of Sakha (Yakutia) signed an agreement on electric power tariff formation principles for the small modular reactor (SMR) power plant construction project with RITM-200 reactors in Ust-Kuyga, Ust-Yansky District, Russia.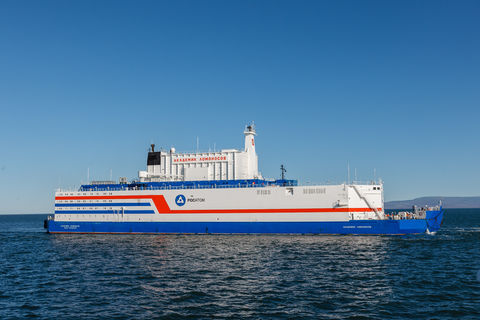 29 October 2020
In October, the Akademik Lomonosov, built by the State Atomic Energy Corporation "Rosatom", received the prestigious Asian Power Awards, becoming the best nuclear power plant of the year.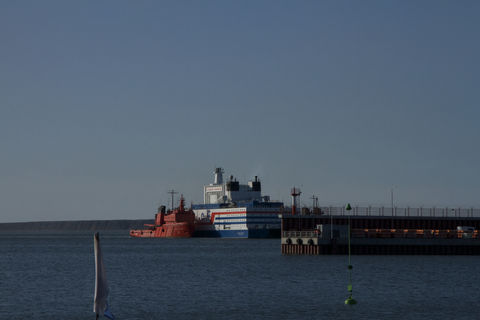 14 September 2020
In September, the city of Pevek marked one year since the arrival of the floating power unit (FPU) Akademik Lomonosov, which being exploited here as part of a floating nuclear thermal power plant.